bank employees work on our software
years of enterprise-level customer experience
professionals working in SoftClub
Ready solutions
for all business processes of the bank
Reliable and innovative products for a modern bank that meet market trends and requirements.
Contact us — and we will select the best set of products for you.
Contact Us
Show Products
From the collection and analysis of requirements, from the design of the company's IT strategy to the creation and implementation of the developed systems in commercial operation.
Audit
Risk assessment
Penetration Testing
Integration of comprehensive security features
CRM and BPM
Loyalty programs
Service desk
About Company
SoftClub is an international provider of solutions for automating banking processes and solving complex integration problems. Since 1993, we have been helping our clients to develop and implement the best business solutions.
Thanks to the high professionalism of our employees, modern solutions and effective management we have taken a leading position in the Belarusian market and gained trust among foreign customers and partners.
Partners
SoftClub — your confident partner in IT
Every day we develop products in the most difficult areas where reliability and safety comes first.
Clients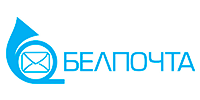 News
On October 30,Terracoft's SoftClub partner introduced a new name for its platform and an updated corporate style. Terrasoft is a leader in the Russian market of enterprise software for managing…
https://www.youtube.com/watch?v=jhS1b--MSvQ
Join SoftClub Team
SoftClub is the largest developer of integrated solutions for banks, electronic commerce and the exchange industry in Belarus.
Competitive salary
Comfortable offices, modern equipment
Social package, corporate events, sports sections
Company training, English courses, certification
Join Us
Contacts
SoftClub LLC
The Republic of Belarus, 220141, Minsk,
168/1, Independence Avenue
To order new service or product presentation fill the form.
For general questions
Phone: +375 17 279-33-00
Fax: +375 17 279-33-03
SoftClub EU Ltd.
Lithuania
31, Vytenio str. Vilnius LT-03113
Tel.: +370 52 487-807
Fax.: +370 52 487-808
Kazakhstan
Kazakhstan, 050026, Almaty,
st. Kozhamkulova, building 66A, office 303
Tel. +7 778 117-39-70
www.softclub.kz
Turkmenistan
Turkmenistan, 744000, Ashgabat,
st. 2109 (A. Muhammedova), building number 80
Phone / Fax +9 93 123-30-14
Uzbekistan
Republic of Uzbekistan, Tashkent
Order product or service presentation: