Security, reliability and comfort of online banking
Integrated system of remote banking for legal entities and individual entrepreneurs
All-round customer service bank online
Registration and transfer of electronic payment documents to the bank
24/7 access to customer accounts from any part in the world
Secure banking services and services online for the customer
Hybrid Mobile Banking for iOS and Android BUSINESS PRO.MOBILE
Corporate Financial Manager
Electronic documents of the client
Operations with electronic documents
Account Management
Client Financial Calendar
Online account opening
Online work with payroll projects
Online administration of corporate cards
Online deposit management for legal entities
Processing of corporate loans online
Registration and login via ICI (EDS SIM)
Processing currency rates online. Currency calculator
News and offers of the bank. Help page
Integration with customer's digital asset management platform
Counterparty verification system
Geo-positioning service. Bank branches on the map
Demo mode
Instant payments in RBS for legal entities
Informing and push-notification management
Widgets on the home page
Management of sms-codes for documents signing
Notification system for customer events
Chat with the bank (authorization area)
Contemporary Internet Bank BUSINESS PRO.WEB
Electronic documents of the client
Operations with electronic customer documents
Account management
Financial customer calendar
Notification system for client events
Access Management System
Management of electronic digital user keys
Management of SMS codes for document signing
Online account opening
Online work with payroll projects
Online work with corporate cards
Online administration of legal entities deposits
Processing of corporate loans online
Integration with 1C.Accounting
Counterparty verification system
Integration with customer digital asset management platform
Electronic document management system inside RBS
Online client creation in RBS
Online currency exchange rates
Currency calculator
Bank news and offers. Help page
Demo-mode
Registration and login via MSI
Instant payments in RBS of legal entities
Widgets on the main page
Chat with the bank (authorization area)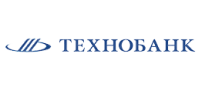 Benefits of SC-BUSINESS.PRO
Elimination of paperwork between clients and the bank
Reducing the load on bank branches
Reduction of the bank's operating expenses for operations and customer service
Work with digital assets of the client from a RBS interface
Convenient corporate financial manager with the ability to analyze financial activities of the client
Informative financial calendar with possibility to create bank events
Registration of clients through Interbank Identification System
Working with EPC and SMS-signature for clients
Flexible system for setting user rights in the context of documents and amounts, modules and sections of the RBS system
Integration with 1C-Bookkeeping
Work with third-party services for checking counterparties
Demo mode for getting to know the system
Access to customer funds 24/7 from anywhere in the world
Presentation of the bank's advanced online services (online opening of accounts, deposits, overdrafts, salary projects, issuing corporate cards, connection to cash settlement centers, international wire transfers, etc.)
Online chat and consultations with the bank by subject
Online notification via convenient communication channels about your account activity
Informative and flexible widget system on the client home page
Quick payments through the client's templates. "Payment in reply" and "Repeat payment" operations
Informative statement by one or more accounts
The employees of SoftClub-Development Center have established effective cooperation with MTBank, organized work with the use of flexible processes using the Agile methodology, solved a lot of complex and technical problems in terms of developing new functionality, automating business processes and integrating with the automated banking system.
A high level of responsibility was demonstrated at all stages of implementation. The result was achieved during the implementation of MTBusiness allowed us to improve the quality of service to the bank's corporate clients, expand the range of online services, and improve the level of satisfaction with the use of remote banking.
Chairman of the Board of CJSC "MTBank", D.P. Shidlovich
Zepter Bank expresses its deep gratitude to the team of SoftClub-Development Center for the high quality and professionalism in the development and implementation of Internet and Mobile banking for legal entities and individual entrepreneurs.
The high speed and quality of the project implementation showed the team of professionals of SoftClub-Development Center is ready for major, technological and innovative changes in Zepter Bank.
We express our hope for further mutually beneficial cooperation.
Deputy Chairman of the Management Board P.A. Okhrimenko
SoftClub Group of Companies has transferred non-exclusive rights to use the Internet Bank remote banking system, which includes a software tool that implements the process of creating and reproducing electronic payment documents of the Business PRO client.Web, for corporate clients, as well as services for the adaptation, implementation and maintenance of this software in "Zepter-Bank".
The RBS (Remote Banking Service) Internet Bank system has been successfully working in Zepter-Bank since 2015. It should be noted that this software implements the whole list of necessary business processes for remote banking services for legal entities, and does not cause complaints from the Bank's specialists and customers. All the necessary services were performed at a high professional level in time for the adaptation and implementation of the software.
We express our gratitude and look forward to continued and fruitful cooperation with SoftClub group of companies.
Deputy Chairman of the Management Board P.A. Okhrimenko
BTA Bank acquired software developed by SoftClub-Development Center for the functioning of the Internet banking system for legal entities.
It is worth noting the implementation of the software product was successfully completed in full within the stated time frame. The functionality of the system allowed the bank to provide a contemporary remote banking service for legal entities and individual entrepreneurs.
We look forward to maintaining the established fruitful business relationship.
Chairman of the Board of CJSC "BTA", A.V. Doronkevich
SoftClub has over 25 years of experience in banking and financial information technology.
SoftClub is the leader in Belarus in terms of supplies in the domestic market (HTP rating in 2017) and is among the top 500 IT companies in the world (Software Magazine rating in 2011-2017)
SoftClub entered the TOP-5 product companies of Belarus (according to the results of the research of investment funds AVentures Capital, Aventis Capital and Capital Times)
SoftClub has the status of Oracle Platinum partner and partner of the 5th level Terrasoft