The largest developer of integrated solutions for banks, e-commerce and exchange industry in Eastern Europe and the CIS
financial employees work on our software
years of enterprise-level customer experience
professionals working in SoftClub
Ready solutions for all business processes of the bank
Reliable and innovative products for a modern bank that meet market trends and requirements.
Contact us — and we will select the best set of products for you.
Contact Us
Show products
From the collection and analysis of requirements, from the design of the company's IT strategy to the creation and implementation of the developed systems in commercial operation
Protection system certification
Audit
Implementation of any means of protection
Providing cloud-based security systems
CRM and BPM
Loyalty programs
Service Desk
1С:Company 8
About Company
SoftClub is an international provider of solutions for automating banking processes and solving complex integration problems. Since 1993, we have been helping our clients to develop and implement the best business solutions.
Thanks to the high professionalism of our employees, modern solutions and effective management we have taken a leading position in the Belarusian market and gained trust among foreign customers and partners.
Partners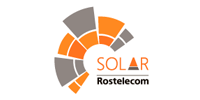 SoftClub — your confident partner in IT
Every day we develop products in the most difficult areas where reliability and safety comes first
News
How is the EAEU digital agenda being implemented?
Bilateral joint working groups on digitalization of supply chains and digital support for manufacturing may appear under the EAEU Business Council. Interested representatives of businesses and relevant authorities of the…
SoftClub in the Dubai FinTech Summit
On May 8-9, the largest city of the United Arab Emirates, Dubai, hosted the Dubai FinTech Summit, a summit on financial technologies. The management of SoftClub actively participated in the…
https://www.youtube.com/watch?v=jhS1b--MSvQ
Join SoftClub Team
SoftClub is the largest developer of integrated solutions for banks, electronic commerce and the exchange industry in Belarus.
Competitive salary
Comfortable offices, modern equipment
Social package, corporate events, sports sections
Company training, English courses, certification
Order product or service presentation: